Built to Amaze: On Mobile, Tablet and Desktops
We ensure your site looks just as beautiful on a mobile device as on
a desktop. Home buyers consume content on their mobile so we want
to ensure their experience is a pleasurable one.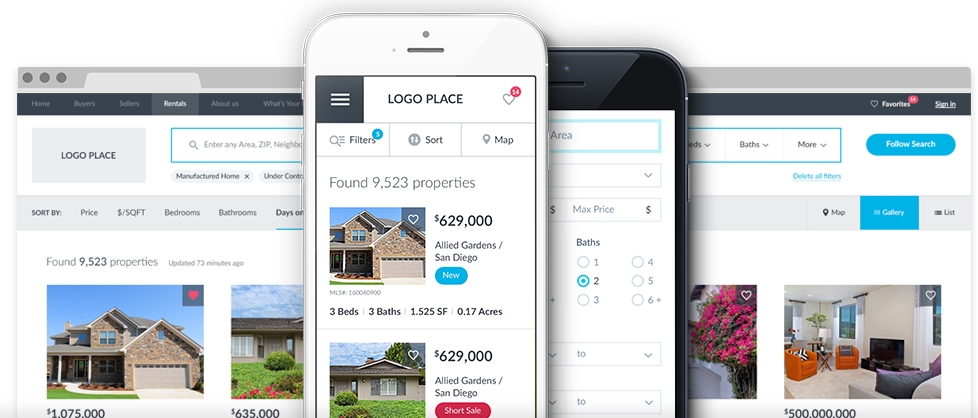 A Customized Experience
Our experienced video production team and website designers work with your values to create a fully customized experience optimized to attract and convert.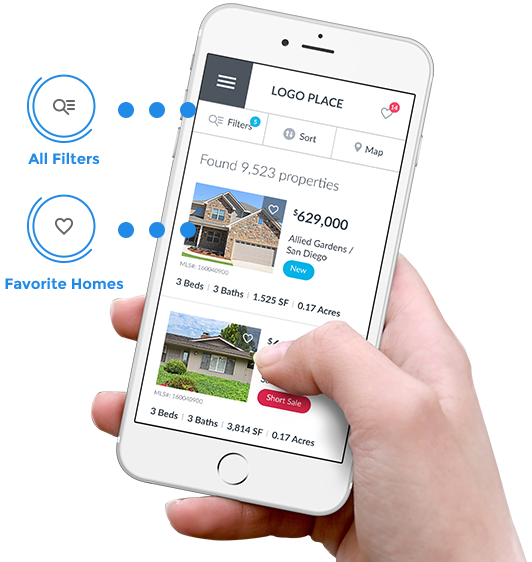 Great Agent allowed me to target motivated sellers leading to more listings than ever before.

Mickey Moreau
Team Leader: Home Plus Real Estate
Mesmerize your audience
With a HD Quality Video, Interactive & Predictive Map Search
and Intelligent E-Alerts.

Interactive & Predictive Map Search
GPS-enabled map with street, bird's eye and satellite views.

Large HD Photos
Build the emotional connection with your prospects by displaying the highest quality photos available.

Home Estimation Tool
Attract more sellers with one of the most accurate home valuation tools the market has to offer.

Automatic Blog Updates
Integrate your blog and provide valuable content.

IDX Updates
Updated every 5 minutes, so visitors see the freshest listing data.

Intelligent E-Alerts
Sent when each lead is likely continuing their home search. Each email includes the homes predicted to intrigue the receiver.

HD Quality Video
Wow your visitors by greeting them with a high-quality video that highlights the qualities of living in your area.

Property Details
Key home facts. Information on schools and other parts of the area.
All the Tools You Need in One Intelligent Platform